Here's how to change your career when you have no idea what you are doing. When you are on active duty, it seems like every American employer wants to hire veterans. Yet once you transition, it may seem like you can't even get an interview, much less a job offer.
Are employers hesitant to hire service members? If the commitment from employers is genuine, then why aren't you getting hired?
An estimated 250,000 U.S. military members enter civilian life each year. These brave men and women possess an array of leadership and business skills that make them a valuable asset to any civilian organization. Despite their potential to succeed in the civilian workforce, many struggle with making the transition.
Being a veteran myself, I know firsthand how difficult this transition can be. When it comes to finding a job, new career or starting a new business, where do you even begin?
How do you translate what you've done during your years of service into skills and experience that would resonate with civilian employers?
If an enterprise makes a statement of being veteran friendly, unless hiring managers throughout the organization feel similarly and really understand the value veterans can bring, they may not support that policy.
Part of the problem is that it takes focused effort and expertise to find veterans with the skills industry needs.
Even if people are interested in veterans, often they don't know where to look, what to look for, or how to deal with them. Instead of a straightforward acquisition strategy targeting familiar talent pools, employers would have to take extra time and energy to prepare new veteran-focused strategies. This could include engaging with veteran service organizations, conducting new recruiting practices and learning how to understand the value veterans can add to their business.
It can be a bridge too far. Their veteran friendly policy can turn into: If a vet shows up, maybe I'll talk.
The awareness of how hiring managers work is important for military members who plan to transition into business.
Businesses are in business to be successful in business. They have constant and critical business pressures to respond to, especially if they are publicly traded. They often don't have the luxury of hiring talent from unfamiliar sources.
Hiring managers need to find talent capable of delivering now. Since the military veteran by definition has no industry-specific experience, it is hard for the hiring manager to understand how they will get up to speed fast enough — even if it is only a few short months.
Yet military members have spent their careers going from assignment to assignment, getting up to speed, and delivering quickly. Describing their experiences in terms the hiring manager (and the automatic tracking system) can understand is the key to getting the interview.
Employers hire candidates they believe most capable of two key things:
One, successfully doing the work they need done and,
Two, fitting well in the culture.
Which sounds like a tall order. Even though employers are open to hiring veterans or even seeking out vets, no one has the time or experience to translate your career for you. It is your responsibility to tell your story in a way the employer can understand, so they realize the great value you bring.
If you want them to hire you, don't make it difficult on them. The easiest way is to start in your inner circle and work outward — especially on LinkedIn.
I started by talking to everyone who was a Green Beret who had gotten out. Then, I went to Army vets and later to veterans from the other services. By the time I was talking to non-vets, I had refined how to talk to non-vets. The magic is, once you get out of your bubble, you can convince someone of your value.
Another place you can start to get your message right is by talking to civilians who do the work you want to do. Find out about their deliverables. Collect their language. Begin to understand what employers "Ask" and prepare "Answers" for them all — using words that will land well on their ears. Focus on what you bring and what you want to do. Make reaching out to people in short, 15-minute conversations part of your daily routine.
Like investing for retirement, these small acts can add up to great future return. Finding a transition coach to guide you and keep you accountable can help you get this work done in less time.
The most important thing is to get started on the process at least 18 months before your transition.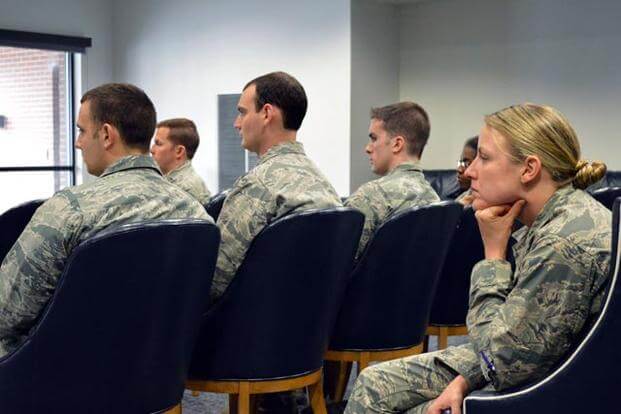 Transitioning from military to civilian life can seem like a daunting task. Here are some top tips for a successful transiton:
1. Attend a Transition Assistance Program (TAP) workshop
TAP was created to give employment and training information to armed forces members within 180 days of separation or retirement. TAP offers a three-day workshop that all ex-military job seekers should use. The workshop covers the following topics:
Career exploration
Job search strategies
Resume, cover letter, and interview preparation
2. Think about transferable skills
How can you describe your military experiences for a corporate role? Take for example:
If you trained over 200 people on the Bradley Fighting Vehicle, think how your training preparation, delivery, and results could apply in a corporate classroom setting.
If you helped the Navy save $3 million dollars by administering 37 government travel accounts, think how this experience could apply to a financial controller position.
If you were in charge of an aircraft repair department, think how the Six Sigma principles you learned could apply to a manufacturing or operations job.
3. Find Friendly Employers
Several employers appreciate the qualities ex-military personnel bring to a civilian job. Furthermore, you're likely to find co-workers who formerly served in the military. They can mentor you as you ease into a new working environment. For example, P&G has a networking group called "Blue and Grey" where ex-military employees help one another. Home Depot, General Electric, and Proctor and Gamble actively recruit former military officers.
4. Adjust from military to corporate speak
A key to getting the job is fitting in — not only do you have to demonstrate the right skills, but you also need to adopt the right body language and speech. Here are a few examples:
Be wary of military jargon. Rather than say you were the "black swan" expert, explain that you developed contingency plans for rare events.
Rather than use military time, use civilian time. That is, instead of confirming an interview for 15-hundred hours, use 3 pm.
No need to address your professional contacts as Sir or Ma'am. You can typically address them by their first name.
5. Connect with recruiters and headhunters who focus on military to civilian transitions.
6. Play up your strengths as an ex-military candidate.
Military veterans are known for precise communication, individual accountability, impeccable execution and natural leadership. Don't forget to showcase this during the interview. All four skills are in high demand, regardless of position. Give yourself credit for strengths that many non-military job candidates lack. Other key skills to play up: poise, ingenuity, and ability to handle stressful situations well.
Tech tools to find veteran-friendly jobs
One of the obstacles ex-military personnel face when job searching is understanding how to find civilian job equivalents to the roles they held in the military.
Using the Google Cloud Talent Solution feature, U.S. military service members can enter their military occupational specialty code (MOS, AFSC, NEC) on CareerBuilder and find relevant civilian jobs that require similar skills to those used in their military roles. (You can also include rank codes, for example, 11A for Infantry Officer or 11B for Infrantryman.)
Utilize online veteran communities
CareerBuilder and RallyPoint, one of the largest military-focused online networks in the world, formed a partnership designed to help veterans quickly connect with top employers who want to actively recruit them to work for their companies.
Transitioning service members often rely on sites such as Military Times for unbiased news and information affecting their military and civilian lives. Their career site hosts a wide range of jobs across industries from employers actively looking to hire veterans, and comprehensive tools for service members and veterans to use in their job search.
Top skills veterans should highlight on their resume
In addition to functional skills and accomplishments, veterans, especially those who feel underemployed or are in low-paying jobs, should highlight their soft skills when marketing themselves to employers.
In particular, employers look for these skills that members of the armed forces typically bring to organizations after leaving active duty: Ability to work as a team. Disciplined work approach. Respect and integrity. Perform under pressure. Leadership skills
ALTERNATIVE TO A Traditional JOB or CAREER
We are recruiting veterans. We see the tremendous value in working with transitioning military personnel and veterans. We are veterans ourselves. Many of these service men and women are eager to start their civilian careers with us.
Network Marketing Alternative
Applying for jobs online may seem like an efficiency way to get jobs, but the reality is it doesn't work well. For any given job opening, recruiters are bombarded with hundreds, possibly thousands of openings. To rise above the noise, you'll have to network.
Start with veterans who are now in the corporate world. Don't rush to ask for a job. If there's no job available, the remaining time becomes one big letdown. Instead, take time to know the person. Ask how they approached the transition from a military to civilian career. Only at the end of the conversation is it ok for you to ask whether or not they are aware of any job openings.
Some veterans start with Network Marketing. It offers fantastic benefits. Others start a small business. The above tables shows what to consider.
Benefits of working wth us include:
Business ownership
Unlimited Income
Complete Training
Mentorship Program
Flexibility of working
Tax Saving-$3,000 to $15,000+
10 Hour Working Week
Free time for Family Fun
Small Risk
180 Day Guarantee
Personal Development
Support and Training
Helping Others
Low start up costs
Health and longivity
Many, Many More Perks
If you are a US Military Veteran in transition or seeking a new career that gives you all the benefits you deserve contact us.
Michael Kissinger and Sydney Reitenbach Phone 415-678-9965 — Email: mjkkissinger@yahoo.com
Michael Kissinger has over 30 years of experience in business and management industry. He was the Business Development Director for Swords to Plowshares and Vitenan Veterans of California. He received his BA from the University of San Francisco. He was an adjunct professor at Golden Gate University and San Francisco State University. He was Honorably Discharged from the US Army as a member of the 10th Special Forces.
Our Mission: We empower veterans and veteran business owners to effectively build their business and to communicate with a highly skeptical, media-blitzed consumer by using progressive business and marketing strategies that produce tangible results. We'll help you uncover the pain points of your ideal audience, differentiate yourself from your competitors and focus your valuable resources on your company's strengths. This will enable you to constantly be on the lookout for new opportunities and never stop growing.
Disclaimer Our vision is to help you bring your biggest dream into reality. As stipulated by law, we cannot and do not make any guarantees about your ability to get results or earn any money with our ideas, information, tools, or strategies. Your results are completely up to you, your level of awareness, expertise, the action you take and the service you provide to others. Any testimonials, financial numbers mentioned in emails or referenced on any of our web pages should not be considered exact, actual or as a promise of potential earnings – all numbers are illustrative only, as I am sure you understand. That being said, we believe in you and we are here to support you in making the changes you want for your life and giving you methods, strategies, and ideas that will help move you in the direction of your dream.